ANZAC SERVICE 2023
WOODVALE COMMUNITY HALL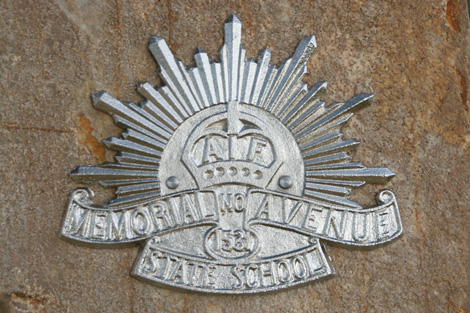 6am 25th April, 2023
Link to download Anzac Ceremony Brochure
All are welcome to come along and support the 2023 service.
Once again there will be a Member of our Committee who will narrate some of the details of our local district boys, a few of whom paid the ultimate sacrifice, and many made incredible commitments to the Empire...
As is our custom a commemorative wreath from the Hall Committee will be laid by one of our local fallen hero descendants on behalf of our local residents, and the local CFA Brigade will also be laying a wreath. A number of local communities, (Neilborough and Raywood have also expressed interest in attending this year and laying wreaths accordingly. A basket of rosemary sprigs will be provided to lay at the foot of the memorial and on the bases of the memorial crosses for those who wish to take part. Individuals are more than welcome to supply and lay their own wreaths as part of the service.
As with last year, following the dawn service, once again a free "Gunfire" breakfast will be provided with drinks and refreshments in the hall.
In case of inclement weather the ceremony will be held within the Woodvale Hall as before.
Parking Marshals will be managed by volunteers from our local Woodvale Fire Brigade.
COME ALONG AND JOIN US IN COMMEMORATING OUR LOCAL HEROES
An "Order of Service" will be provided to attendees at the ceremony
Prior to this year's event I will be attaching a flyer to this page for you to download for the event and it will contain the words and order of service in advance of the ceremony.....
Link to download Anzac Ceremony Brochure
--------------------------------------