ANZAC 2021
Anzac 2021 service in Woodvale this year due to Covid 19 restrictions was officially cancelled, however a few staunch members of the community attended at dawn to participate in an impromptu quiet service to lay their wreaths.
There were about a dozen or so that attended, and the service was conducted by David Vaughan who briefly gave a historical rendition about our local fallen, and the service went ahead with an audio section of the last post and reveille etc. Gary Davis gave the Ode to our fallen.
Some of our locals stayed after our impromptu service and savored the delights of their own gunfire breakfast on a camp stove on the back of their truck!!!! That's what you call innovative ! Well done guys.....
Lest We Forget.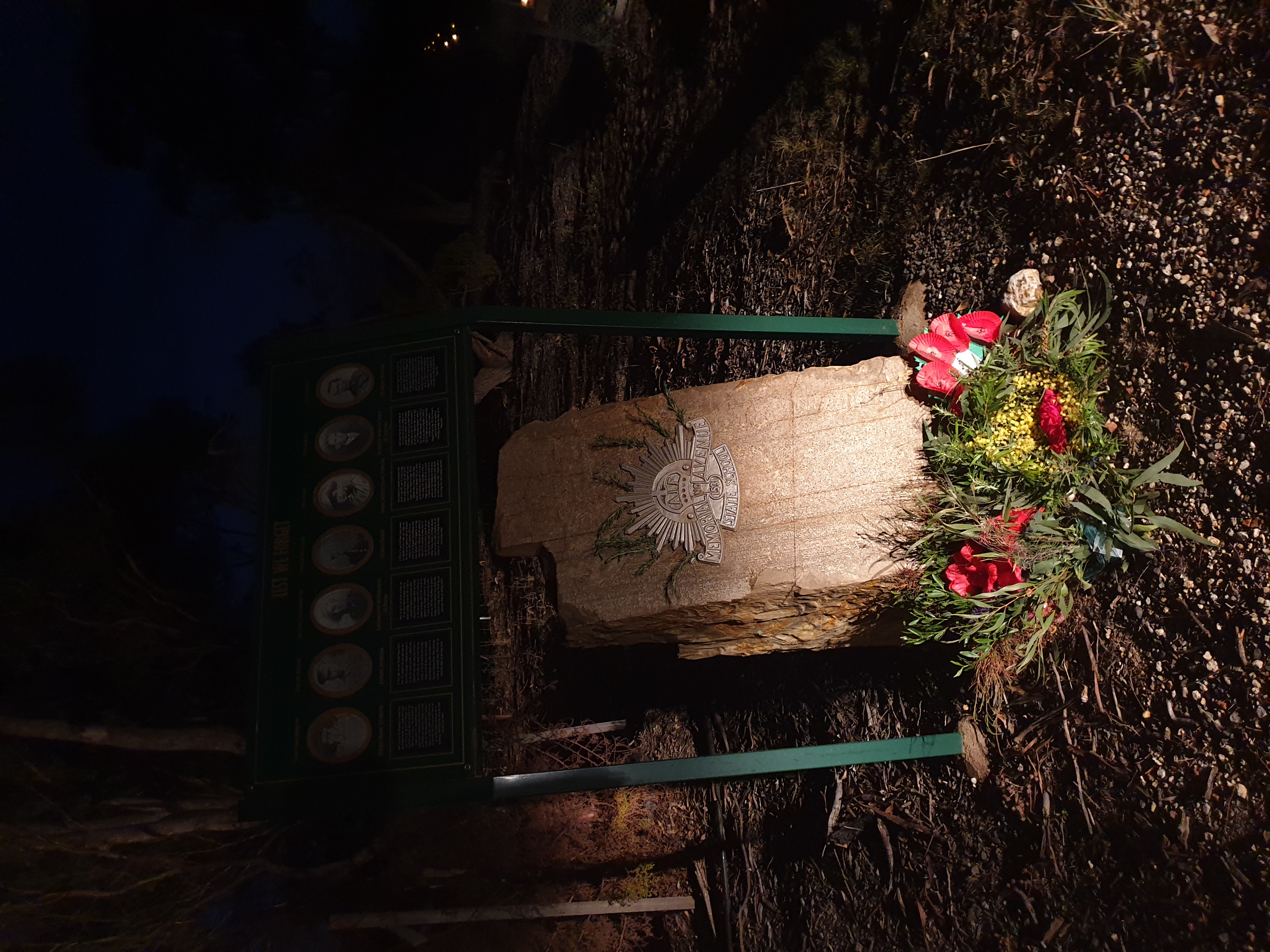 ANZAC 2021 Wreaths