Woodvale Community Notice Board......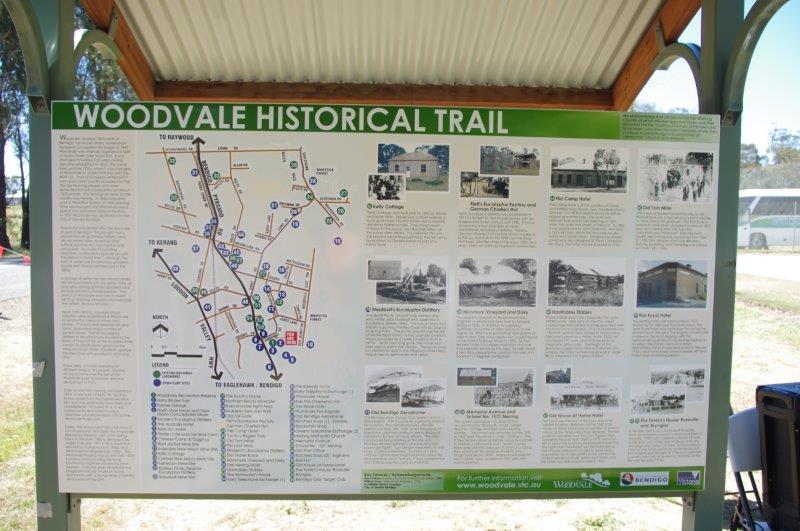 Woodvale Historial Trail Sign & Community Notice Board
Residents, please be aware that the community notice board has now been relocated to the front of the Woodvale Recreation Reserve/Tennis Courts, and is open for business.
The notice board now has been installed with the "Woodvale Historical Trail Sign" to service the community and public at large. The sign was commissioned as part of a project by the Woodvale Progress Association to ensure the history of our community is not lost...
This historical trail sign was supplemented by a 52 page historical book that was produced as part of the project, this is available through the Woodvale Progress Association at a cost of $5. Or you can request a copy through "Contact Us" on this website to arrange pick up. Postage costs are not included and will will be an additional charge if required.
The the Woodvale Progress Association is constantly undertaking projects to enhance the wellbeing of the community. Should you wish to assist us in achieving this, a small donation would be appreciated, and can be made through the treasurer (see "Directory" Tab), or through this website via "contact us" and we will get back to you.
Many Thanks.
Website Administrator
Woodvale Progress Association