Woodvale Recreation Reserve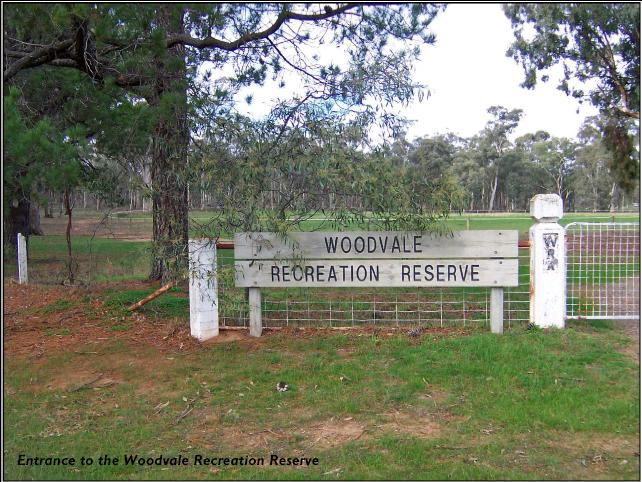 Woodvale Recreation Reserve
IT SHOULD BE NOTED THAT UNTIL FURTHER NOTICE AS OF 8/11/2021, THERE WILL BE MAJOR CONSTRUCTION WORKS BEING UNDERTAKEN AT THE RESERVE IN THE CONSTRUCTION OF A NEW PAVILION AND RELOCATION OF THE EXISTING BUILDING STRUCTURE.
THE EXISTING TOILETS AND AFFECTED AREAS WILL BE FENCED OFF WHILE BUILDING WORKS IS UNDERTAKEN.
TWO TEMPORARY "BUILDING TYPE" TOILETS HAVE BEEN PROVIDED BY COUNCIL NEAR THE ENTRY TO THE RESERVE FOR PUBLIC USE. THE TENNIS COURTS WILL REMAIN OPEN FOR THE DURATION, AND POSSIBLY THE BBQ AREA, HOWEVER IT IS UNLIKELY THERE WILL BE POWER AVILABLE FOR THE BBQ OPERATION. FOR FURTHER INFORMATION USE THE:- "Contact Us" via this website
Facilities at the Recreation Reserve include: Tennis courts, sports oval, cricket pitch, 3 x tennis courts (one net permanently erected), viewing pavilion, two free modern electric barbecues in a pergola with seating, children's playground, three fixed open air picnic tables with seating, public toilets (open 24/7).
Where:

Janaways Road, Woodvale.

When:

Local residents and visitors are welcome to use the Recreation Reserve and its facilities at any time. Reservations are available for hire for special functions.

Cost:

$60 Per HIring

Who:

For bookings:- Contact: Tel: TBA

Committee of Management President: 54463992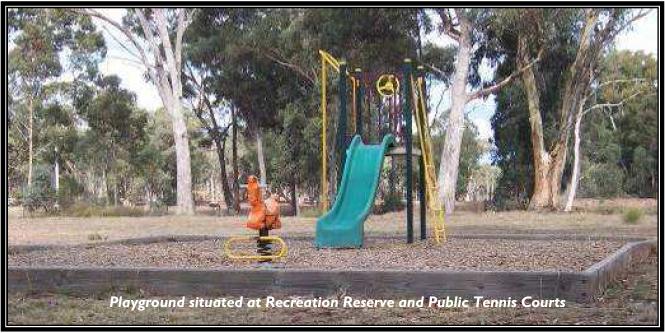 Children's Playground
Children's Playground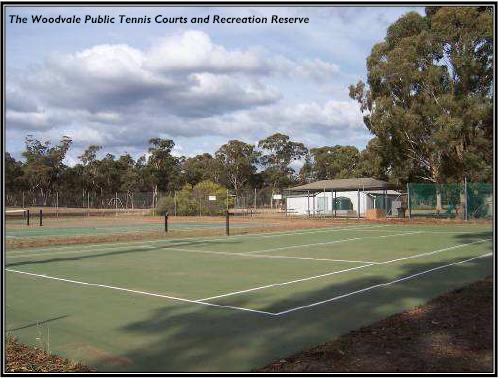 Woodvale Tennis Courts
Woodvale Tennis Courts