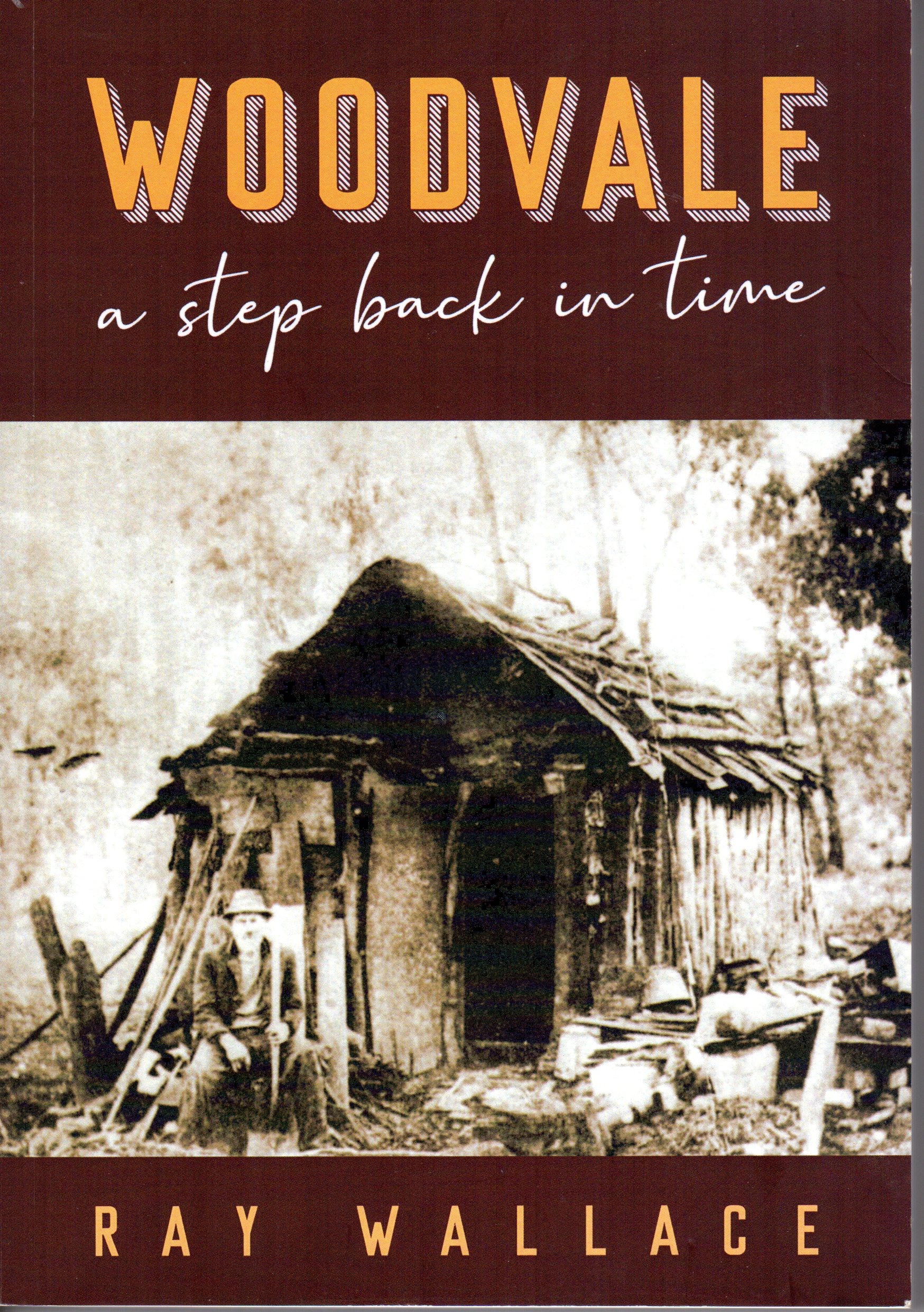 A Step Back in TimeIMPORTANT NOTICE FROM THE WOODVALE PROGRESS ASSOCIATION
LAUNCH OF THE NEW WOODVALE HISTORY BOOK: "WOODVALE A STEP BACK IN TIME "
Due to the past coronavirus pandemic restrictions, the planned official launch of the book on May 2nd 2020 was cancelled.
It was hoped this launch event could be held sometime towards the end of the first quarter of 2021, however this was not to be, once again Covid 19 restrictions prevented this from occurring.
The committee have decided that the event will be probably arranged through, and most likely at, the Bendigo library, although dates and details are not yet finalised, we endeavor to ensure that adequate notice will be provided through this website, social media, and facilities and communication mechanisms available through the Bendigo Library.

It has been decided due to the extended delay in launching post pubishing, that the book will be made available for sale immediately through the mechanisms outlined below and via this website. Cost is $25 and postage is free.

Woodvale-A Step Back In Time, is a recently published 250 page book, written by Ray Wallace, a local historian. It outlines Woodvale's history from our beginnings as Nerring, to Sydney Flat to Woodvale, as we are now known. It captures life in many eras, before it is lost forever, and includes the squatters, gold rush period and over 20 settler families. It paints a picture of how they lived, worked and played and the organisations they supported to enrich their lives. 144 photos are included The organisations are covered from their beginnings up until the present day. Tales of crime and punishment, natural disasters and personal tragedies add special insights into our story.
Ray Wallace, the author, has agreed to the Woodvale Progress Association selling the book now @ $25, rather than waiting until to the official book launch in 2021

Please note that although the purchasing arrangements for this publication are identified below, due to the Corvid 19 social isolation laws and travel restrictions and personal safety of our committee, in addition to Australia Post limitations, some difficulties and delays may be incurred in the actual deliveries of your purchases. We sincerely apologise for this but unfortunately this issue is outside our control.
Please, on behalf of the Woodvale Progress Association Inc. Please take care, stay home and stay safe.
TO OBTAIN THE ABOVE BOOK:
To purchase online securely via a credit card or PayPal, click the following link:- https://etsy.me/35ZBJnb

This is set up via the secure online platform Etsy. You don't need an Etsy account, just select:-
'Continue As Guest' when checking out.........

Alternatively, the book can be purchased in person from Ken Stent. details shown below:-
Contact: Ken Stent, on Telephone 03 54469929, OR - Email - bev@stentwood.com.au - or send an order to 185 Booth Rd, Woodvale 3556.
The cost of the book is $25 (Postage Free)
Using this method: Payment is by cheque, money order, or direct payment into a bank , details will be provided.....
If you are purchasing this book via this method, please provide your full name, and send your order to Ken Stent, either via the email or postal address supplied above with the following details:
Number of books required.

A cheque or proof payment was made to the bank
Full Address for postage of book/s.
Payment is by cheque, money order or direct payment into the Commonwealth Bank –Woodvale Progress Association account: BSB 063-679 101 865 62